Commercial Portfolio
Special Feature: Abbey Springs Resort Community
(click images for detail)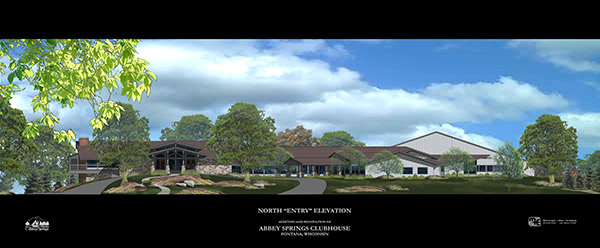 Abbey Springs is a 320-acre resort community in Fontana, Wisconsin, located on the south shore of Lake Geneva. Built in 1971, Abbey Springs includes a semi-private 18-hole 4 ½ star golf course, a golf clubhouse with multiple dining areas, indoor and outdoor pools, a recreation center, pro shop, tennis courts, a yacht club with dining at the shore of Lake Geneva, and the Boathouse, an old estate boathouse on the grounds, that facilitates outdoor weddings and events.
Since 1971, the community facilities at Abbey Springs have served the homeowner's association well, but had become woefully out-dated, limited in size, and in-efficient in operation and energy use. In 2004, McCormack + Etten Architects was asked to do a master plan for the renovation of all the primary community structures of Abbey Springs, including the Main Golf Clubhouse, the Yacht Club, the Boathouse, the two security guardhouses, and new golf course restroom facilities.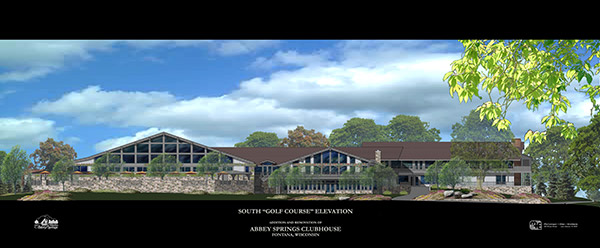 McCormack + Etten Architects came back with a master plan and project scope that was approved by the Home Owners Association, along with an overall budget of $8.4 million to accomplish the task. Mary Cook and Associates of Chicago was brought on as interior designers for the project. Landscape design and construction by Paul Schwartz Nurseries in Silver Lake, WI.
Educational Facilities (click images for detail)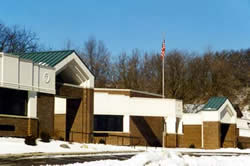 Fontana Elementary School
Fontana, WI
Office Buildings (click images for detail)
Banking Institutions (click images for detail)
Church Projects (click image for detail)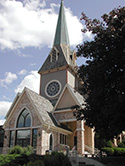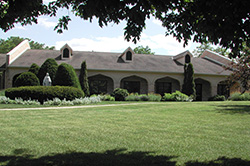 St. Francis De Sales
Lake Geneva, WI
Civic Institutions (click image for detail)
Retail Facilities (click image for detail)
Recreational Facilities (click images for detail)
Restaurant and Hospitality (click images for detail)