M+E is proud to be featured in:
Leading Architects
Prefabulous

Available now at major booksellers including
Amazon.com
Barnes & Noble

Distinctive Homes
of America
McCormack + Etten / Architects™, LLP, is a service-oriented architectural firm in Lake Geneva, Wisconsin with a diverse clientele in the Southern Wisconsin / Northern Illinois region, as well as Michigan, Texas, Florida, Colorado, California, Hawaii, and the Virgin Islands. With over 90 years of combined practice in architecture, its partners offer a firm that is seasoned in a variety of project types including its specialty of high-end custom single family, multi-family, municipal buildings, schools, churches, retail, recreational,

low to mid-rise office, banks, light industrial, and historic preservation / adaptive re-use. The firm offers a traditional range of architectural services as well as land-planning, feasibility studies, needs assessment, space planning, and both traditional and 3D computer rendering.
News and Press
McCormack + Etten / Architects™ Celebrates 25 Year Anniversary
Located in Lake Geneva, Wisconsin in its 25th year, McCormack + Etten / Architects™ is a nationally recognized design firm combining a wealth of diverse architectural experience and talent spanning over four decades.
M+E is a boutique firm known by its clientele for their high level of personal service and attention to their needs.  The result: the firm's client list is a Who's Who of regional executives and celebrities. 
M+E is known for their uncompromising creative design work, particularly for lakefront and golf course properties.  The firm specializes in estate, vacation, and urban homes and enjoys working in a variety of architectural styles.
---
New Featured Project: Equestrian Facility in Mettawa, IL
McCormack + Etten Architects teamed up with the Goebeler Company of Libertyville, IL to develop this 20-acre equestrian estate in Mettawa, Illinois for a private Chicago area client. An older horse farm on the property was completely razed to make way for a new luxury 28 stall main stable, a 106 x 240' indoor riding arena, another 20 stall stable, a grooms quarters, viewing pavilion, and other out buildings. A new owners residence on property is planned but not yet built.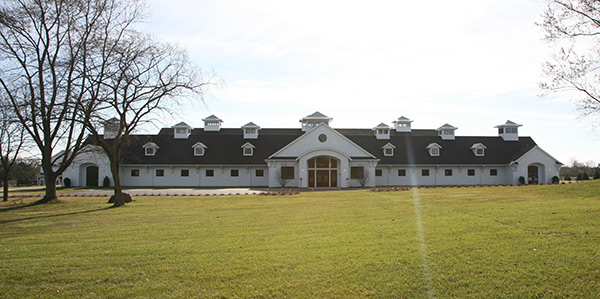 ---
Wisconsin Real Estate magazine interviews Ken Etten regarding Choosing the Right Architecture Firm:
www.wisconsinrealestate.com/articles/choosing-the-right-architecture-firm
---
McCormack + Etten Architects LLP is pleased to be featured in the cover story of the Kolbe & Kolbe Windows website for this new Lake Geneva lakefront home designed by M+E. Ken Etten of M+E and Rick Ackman Jr of Lake Geneva Window and Door are interviewed in this excellent video- take a look!
Go to the Kolbe website www.kolbewindows.com
or view here:
post.pixelfarm.com/HYConnect/Kolbe/071513/_02/
---
McCormack + Etten / Architects™ LLP
is pleased to announce its participation in a wonderful new publication:
DISTINCTIVE HOMES of AMERICA
LAKE GENEVA, WISCONSIN
---
McCormack + Etten / Architects™ is now listed in Luxe Interiors + Design Magazine's on-line design resource, Luxe Source
---
December 2012: McCormack + Etten have been published in a 6-page spread in
Better Homes and Gardens magazine's "Beautiful Kitchens and Baths" Winter 2012 special issue.
View this residential project on our site.
---
April 2011: new Residential Design & Build video: Creativity and clients
---
At The Lake - Geneva Lakes Area Magazine
Winter 2010 Issue - Features - Profile: Ken Etten By Lisa Schmelz
Meet architect Ken Etten, who is passionate about his mission to preserve Lake Geneva's history and built-heritage for future generations
www.atthelakemagazine.com
---
Residential Design & Build Magazine
(Video) Interviews with Ron McCormack:
Creativity and clients - An architect's creativity must be balanced with the clients' vision for their home
Partnering for profits - For design firms, builders and Realtors can be your best friends
Construction drawings matter - The effect good construction documents has is far-reaching
Marketing to past clients - Referrals are the lifeblood of any business that wants to survive in this economy
Crossing state lines - Designing custom homes in mulitple states has its challenges and benefits
www.rdbmagazine.com